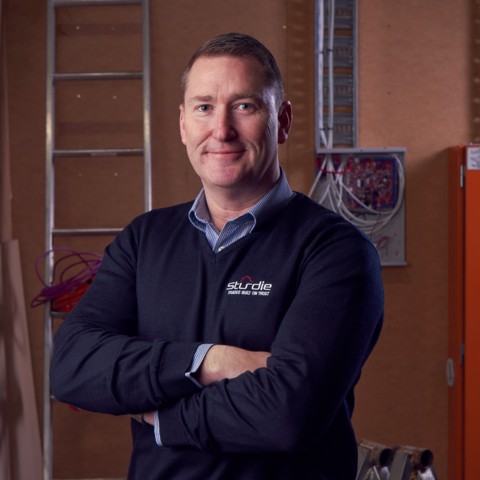 Matt Smith
CEO
One of the Sturdie founders, Matt works in partnership with the whole team to make sure we deliver on our promises to the two most important groups of people at Sturdie; our clients and our staff. His passion for the business is infectious, and if he's not in the office you'll probably find him supporting his boys at the local footy club.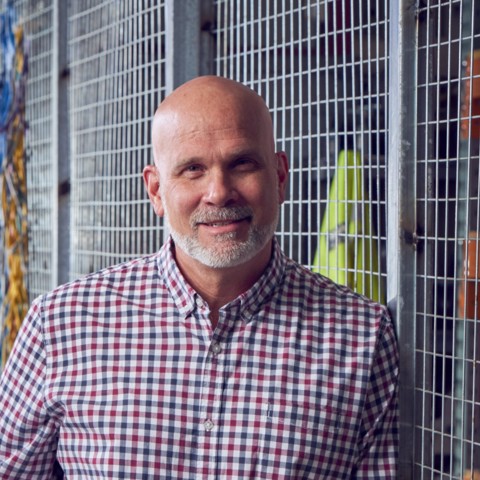 Tim Roehl
Technical Director
As one of the Sturdie founders, Tim uses his years of technical expertise to upskill and assist the team leaders deliver excellence in the field. His knowledge and experience in electrical, security and general construction is mind-blowing, and makes him an incredible resource for our in-field operations crew.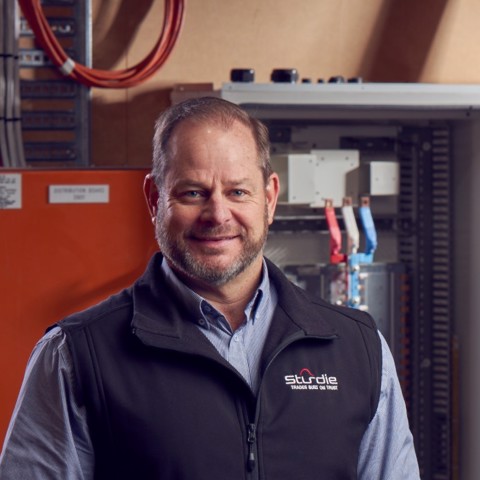 Ian Whale
Chief Operating Officer
As COO, Ian is there to make things happen. With a passion for the industry, a contagious laugh, and an eye for detail like few others in the sector, he's our go-to guy for establishing and maintaining systems, and coming up with strategies and procedures to ensure efficient and smooth operations at all times.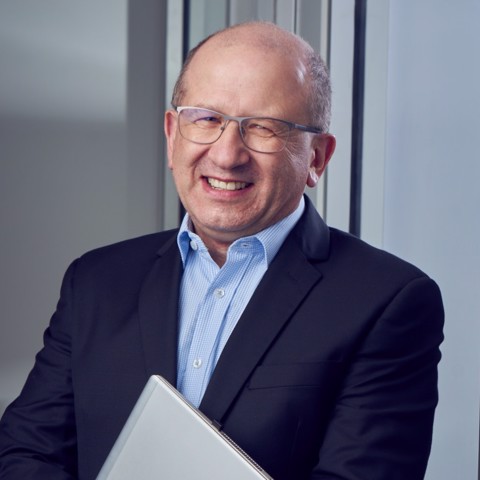 Gary Green
Chief Financial Officer
Responsible for the overall financial management of the business, Gary works closely with the board and the Business Unit Managers to encourage stellar performance and achieve the organisation's goals. And while he thrives on building successful teams, Gary is also not your typical CFO, thanks to his collection of hats and a grin that disarms even the sternest of bean-counters.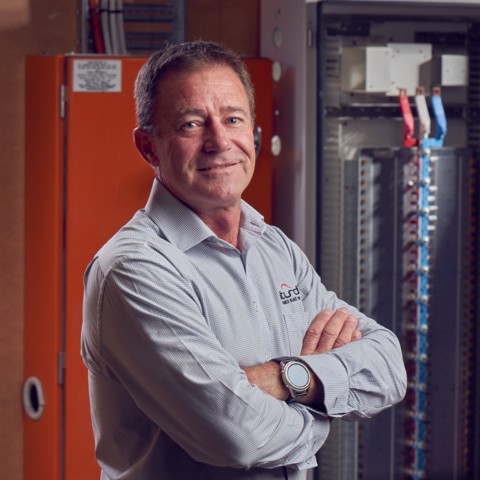 Michael Kerr
Estimation & Design Director
Responsible for calculating, preparing and submitting tenders, and identifying the 'best fit' for technical and customer specifications, Michael has an amazing knack for visualising the scope of a project in his head, and then coming up with all the right numbers. He's efficient, hard-working and reliable – just like his beloved Chevy.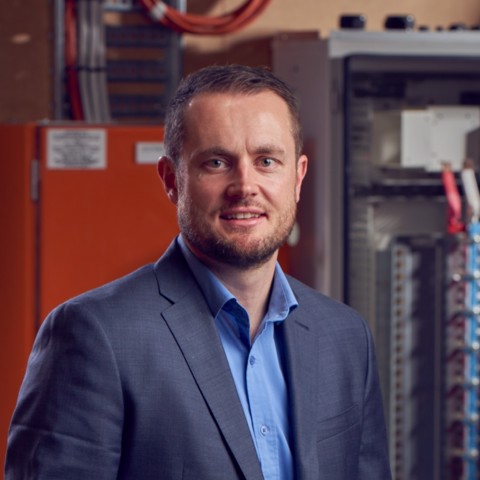 Hayden Anderson
General Manager Secure Technologies
Hayden's in charge of keeping our strategic direction on track. He works closely with all the teams across Australia to make sure that we do what we say, and we say what we'll do. His passion for IT and all things hi-tech sees him constantly looking out for new-fangled gadgets and technology to help solve our customers' problems.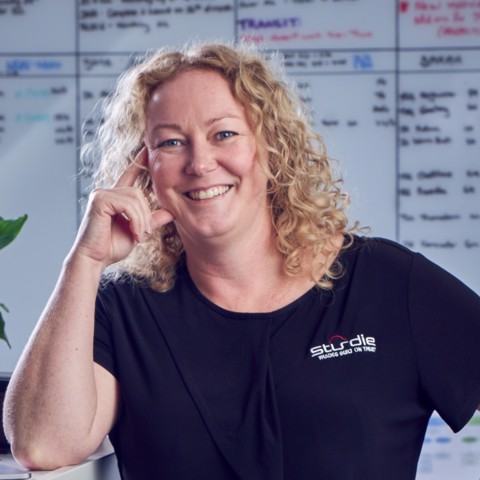 Sharon Clarke
General Manager Finance
Sharon has been a huge part of the team for quite a while now, and while her job spec says one thing, her passion and value to the business go well beyond this. She does a great job of making the administrative operations of Sturdie run smoothly and seamlessly, and to be honest, we're not sure how she does it.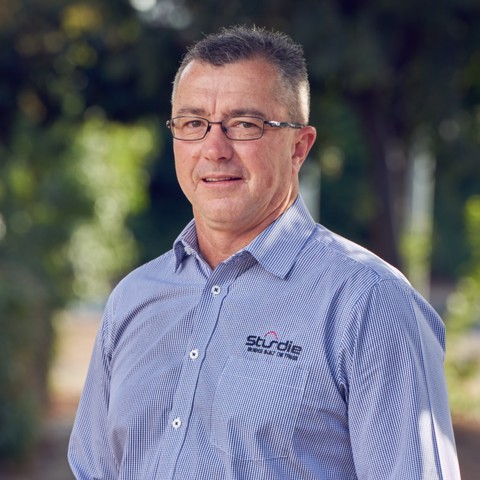 Wayne Daniell
National Relationship Manager
Wayne's the key link between Sturdie and our current and potential clients. He has a genuine love for meeting new people, getting to know businesses, building professional relationships and finding solutions for client problems. It's why you'll always find him chatting to someone, having a laugh and working out how Sturdie can be of assistance.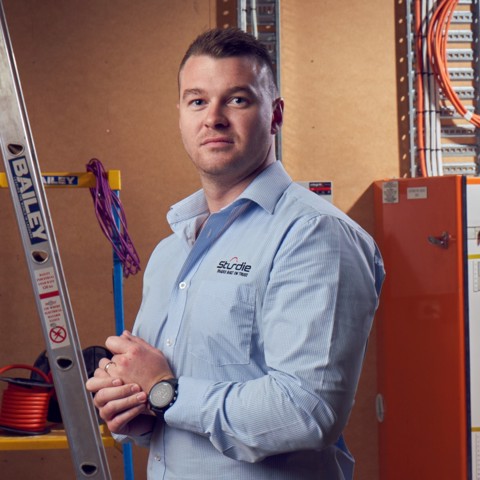 Daniel Sauerwald
Regional Manager South Australia
Dan is in charge of the management and planning of the SA division, and is always on the lookout for ways to make the team – and Sturdie in general – even better. From working to build staff capabilities, to ensuring that operations are carried out precisely, his focus and drive are unfailing.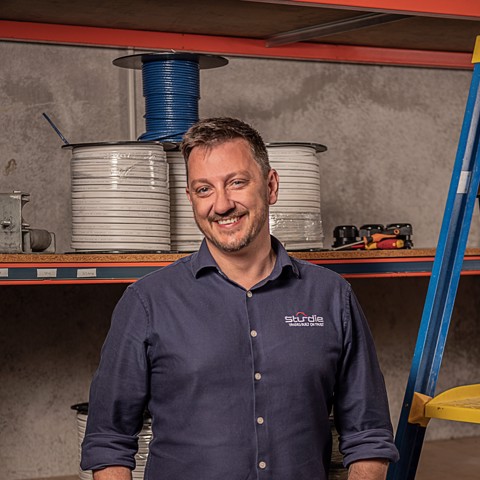 Michael Mitchell
Regional Manager Queensland
Michael is responsible for managing, planning and overseeing the operations and financial viability of the QLD team. When he's not making his colleagues laugh, you'll find him implementing systems to make sure that, across our Queensland division, everyone and everything in the sunshine state is running smoothly and properly.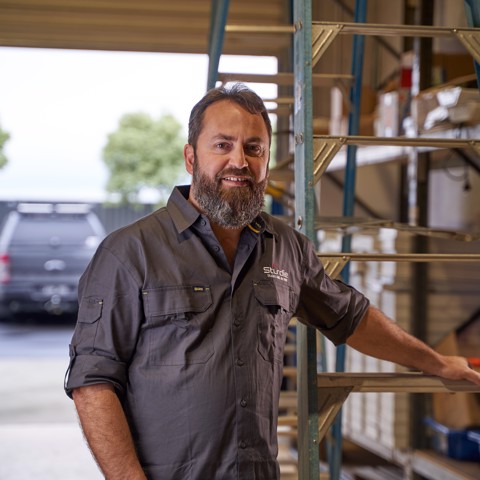 Angelo Camilleri
Regional Manager Victoria
Angelo is in charge of the management, planning and oversight of Victoria's activities and financial viability. Always chirpy and friendly, he looks after all the things that make sure everyone and everything in our Victorian division is running efficiently, safely and within the guidelines.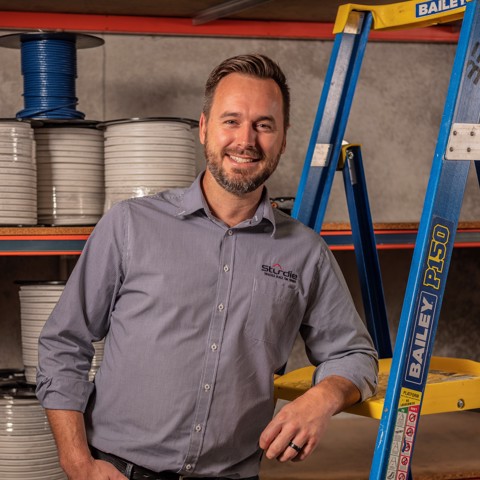 Joel Norman
Senior Estimator Electrical
A new spark to our Queensland team, Joel has made himself at home in the sunshine state where, as an experienced electrical estimator he looks after preparing and submitting complex tenders across a multitude of industries, and technical or customer specifications. Joel's strengths lie in his accurate quoting, and his outstanding customer service and technical knowledge.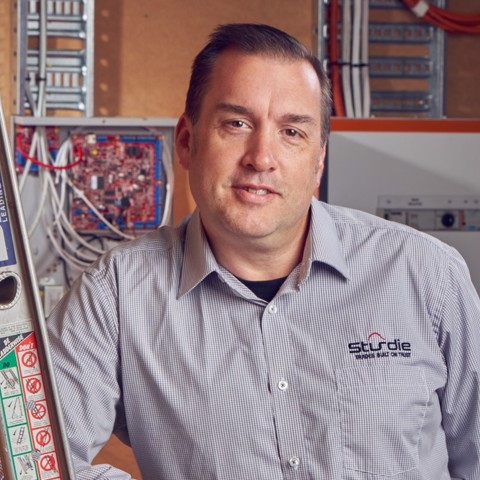 Adam Fechner
Integrated Services Estimator Secure Technologies
Adam is the technical genius behind our security projects and other specialised integrated services. Data analysis, costing, project size, attributes, complexity, tasks, materials, labour, safety, quality systems, and the special needs of customers... they're all part of everyday life for Adam. Luckily, he has a passion for IT and for finding solutions outside the box.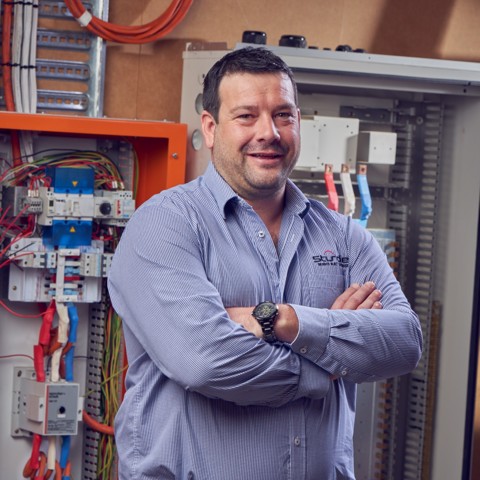 Todd Strudwick
National Project Manager Electrical
Highly experienced in a variety of trades, Todd is responsible for managing, planning and overseeing national electrical projects for our blue-chip clients. From working with teams on the ground, to finding solutions and optimising resources, he's always an incredible source of knowledge.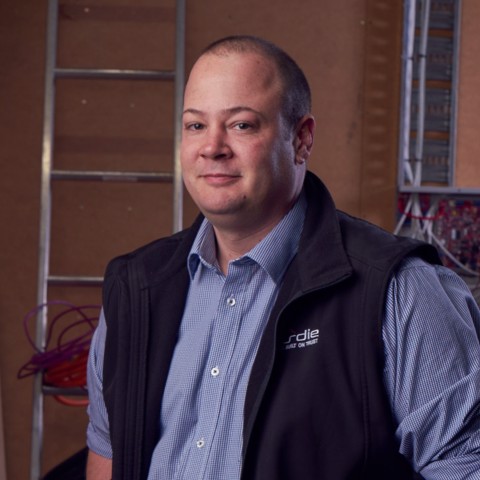 Chris Luyten
National Project Manager Secure Technologies
Starting out in the telecommunications field before moving on to the security industry, Chris has absorbed a mind-blowing amount of knowledge from years of experience. From the installation and management of small projects to mammoth undertakings, across multiple client industries, there's not a challenge that's beaten him.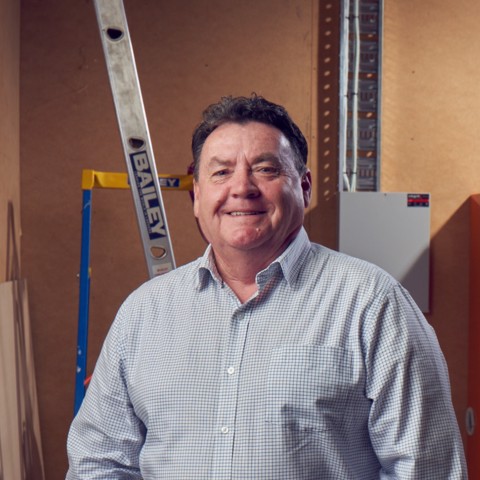 Paul Jones
Project Manager Electrical
Paul manages electrical installation projects and is in charge of making sure they're well-managed and delivered with precision. He keeps on top of all quality and safety standards when projects are undertaken and systems are installed, and his attention to detail is second to none.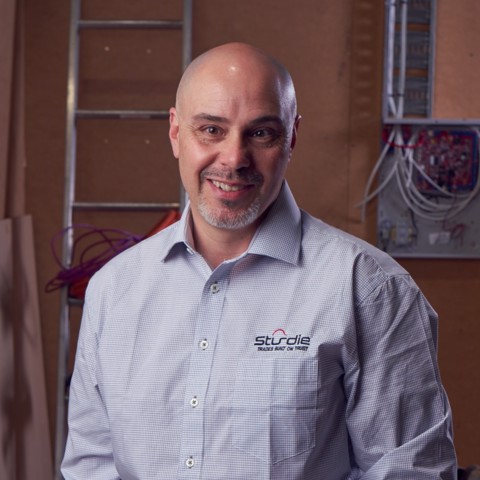 Paul Minicozzi
Project Manager Secure Technologies
With a proven ability to juggle multiple tasks with ease, Paul is tasked with keeping a steely eye on managing and delivering our high-tech security projects – to deadlines, budgets and, of course, client satisfaction. He also makes sure that all quality and safety systems meet Sturdie's exacting standards.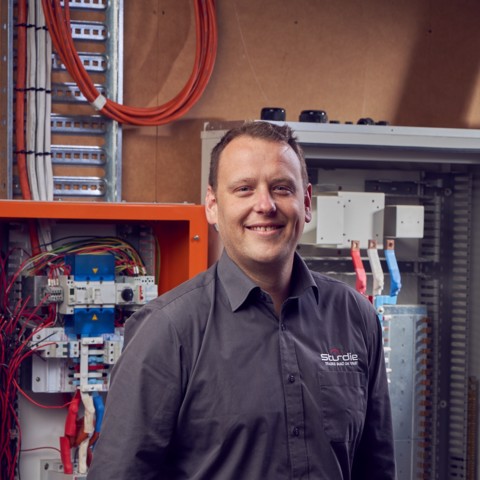 Matt Henschke
Project Manager Electrical
An experienced electrician who has been in the industry for donkeys' years, Matt works across a wide range of industries. He's proficient in all key aspects of electrical services, installation, training and handover. Even in the office, he's usually found in his work boots ready to jump in and get his hands dirty when needed.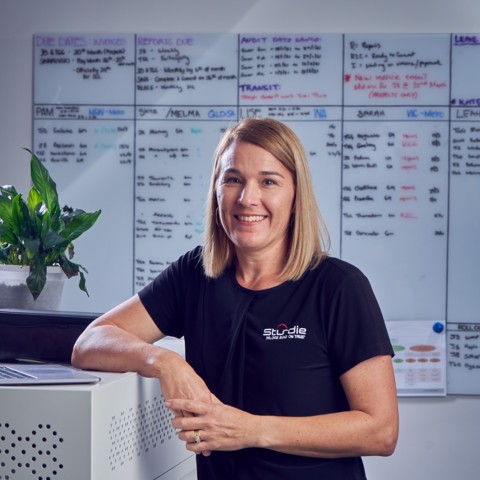 Karisa Kelly
Customer Service Manager Electrical
Always meticulous in ensuring tasks are completed correctly, Karisa provides day-to-day service coordination and is responsible for directing, organising and scheduling minor installations, repairs and preventative maintenance on electrical projects. Her fun-loving nature is often responsible for boosting the energy and spirit of the entire Sturdie team.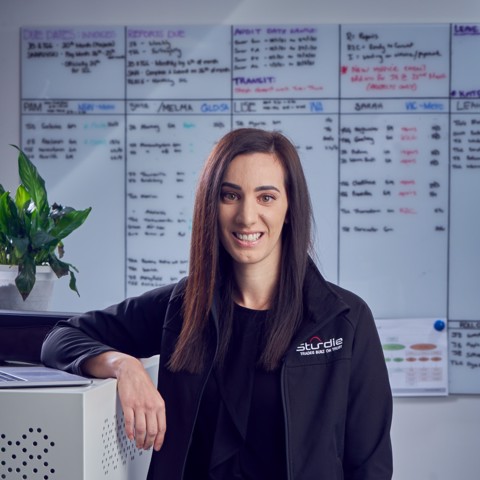 Melissa Bosco
Customer Service Manager Secure Technologies
A natural team leader, Melissa's love for work, team culture and laughter is infectious as she goes about her day-to-day role of overseeing and maintaining all reactive service and emergency work for security and CCTV systems, and making sure they comply with Sturdie's strict financial, technological, quality and safety requirements of the organisation.